Competitor Device – Clearing Lumen
The competitor device – orbital sanding. The device rotates, swinging the sanding head out toward the lumen wall. Where there's stenosis, the device can mechanically clear occlusions, albeit with debris (and some of which pose a small risk downstream, in smaller vessels).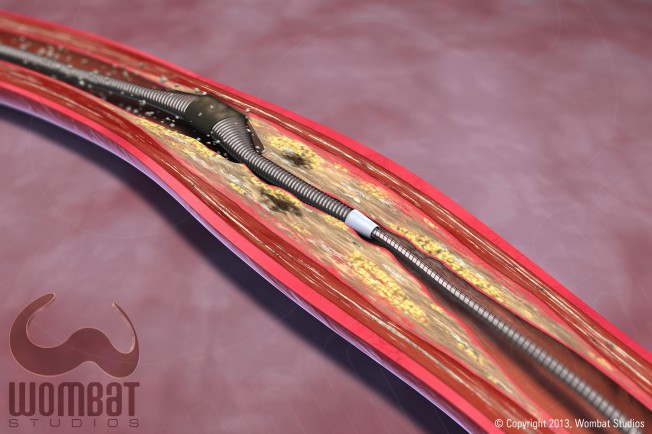 Competitor Device in Healthy Vessel
In healthy areas of the vessel, the sander does little damage to the vessel…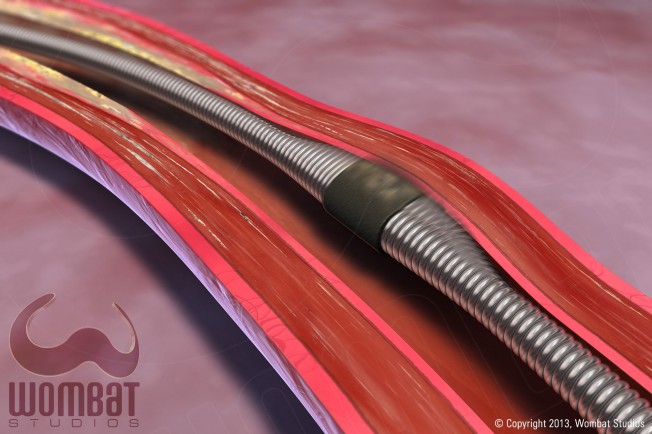 Competitor Device with Medial Calcium
…but in areas with medial calcium, the hardened wall does not flex and the device can cause trauma to inner lumen.

Turbo Elite – Clearing Lumen
The Turbo Elite clears occlusions through ultraviolet light, vaporizing the blockage into fine particles.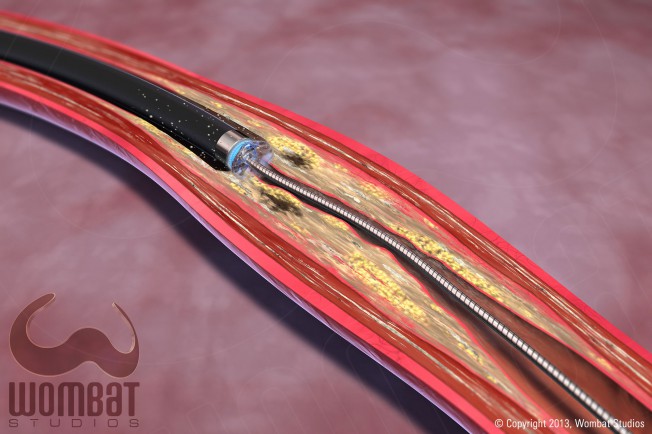 Turbo Elite with Medial Calcium
It also safely bypasses medial calcium – as the guidewire keeps it on track, it's unable to come into contact with a vessel wall.